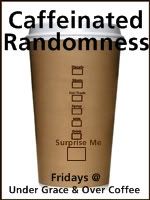 Is it just me or did April just fly by?
I cannot believe tomorrow is May 1.  The next three months have exciting things happening.  May...Noah will be here!  One of my BFF's Becky is having a sweet boy.  I will be an unofficial Auntie!  In June....Toccoa will arrive.  I cannot contain my excitement....An official Auntie I will then be :)  And then in July...on the 1st...my cousin Jennifer will be returning from her World Race trip!
I love having things to look forward to, don't you?
So today I have your May wallpaper...and I must tell you I am so loving this quote.  My favorite cupcake loving friend Kristen sent it to me and I knew it needed a fascinating photo to go with it.
 (Just click to make it full size and save to your computer's hard drive!)

And if you want the wallpaper without the calendar... just click on the Quotable button in my sidebar then click on wallpapers...
Or...click here ;)
The quotable wallpapers page also has a few other wallpapers I have done too...you may find a different one you like.
And just for fun today Peaches....I thought it would be fun to ask a question every once in a while to get to know you better....and you get to answer in the comments.
So....Where do you live?
I live in a small town in North Georgia.
Now it's your turn!
For more delightful and caffeinated randomness visit Andrea at Under Grace Over Coffee!
Have a splendid weekend!