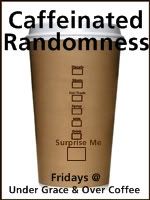 If you haven't noticed I love books...I mean I do have a book blog and all that jazz ;)  I love to snuggle in with a good book and read for hours....getting lost in a story.  Or preparing my area around me with notebook, pen and highlighter then diving in to a deep thinking non-fiction book.  So I thought I would share what I am currently reading and what I am looking forward to reading in the coming months.  The link is to the Goodreads page of the book as it has several options to buy and reviews.  If you love books I suggest Goodreads as a great place to learn about books....and....we can be friends ;)
Right now I have started reading 3 different books.  Yes three.  Why?  I have no idea. Here are two that are fascinating and challenging. 
When the death of a child in his Connecticut congregation sends minister Chase Falson into a tailspin, the elders not-so-gently suggest a sabbatical. So Chase heads for the hills of Italy---searching for himself and a second chance. What he finds is a long-dead saint and an ex-con! Does God have answers Chase can't yet see? 
Chasing Francis.
I am enjoying the premise of this book and really enjoy learning more about Francis Assisi.  And it's fascinating.



Beth' s passion to see God free women from their insecurities and fears evolved into an online survey of more than 950 women and 150 men that ultimately resulted in the publication of this book, 
So Long, Insecurity
Partly autobiographical in nature, Beth Moore uses stories, prayers, and practical ideas to nudge women out of insecurity and into knowledge of their God-given dignity. No matter your age or status, you can learn to battle insecurity with God's truth. 
So Long Insecurity.
This Book?  It is kicking my booty.  I am slightly behind in reading it because I am having to take a lot in.  But it is challenging me...and making me want to get rid of these pesky insecurities.
3 Books I WILL read this year are....
 As the 1920s come to a close, Katie O'Connor epitomizes "the new woman"---smart and sassy with goals that include a law career and the perfect husband. But when she spends the summer of 1929 with childhood nemesis Luke McGee, Katie faces an unexpected choice: commit to her ideal boyfriend, Jake---or the man she's always despised?
A Hope Undaunted.
Okay.  I adore Julie Lessman I am privileged to call her a friend.  I have so enjoyed her other books and cannot wait for this one for two reasons....512 pages!  What can I say...I love long books.  And the 1920's! Too bad we have to wait until August!
 Donald Miller believes that story is a powerful tool that can help to shape our lives. The bestselling author of the poignant 
Blue Like Jazz
 shares in 
A Millon Miles in a Thousand Years
 how screenplay editors revise and edit their final drafts in order to give a clearer understanding of the story's main themes. Ultimately, we learn that story can be a tool used both to guide us toward positive change and steer us away from foolish decisions.  
A Million Miles
.I love Donald Miller's writings.  He is refreshingly honest and oh how it reads like poetry.  I have been wanting to read this one for a while so it is next on my wish list :)
Using the same humor and honesty that galvanized 450,000 online readers from 199 countries, blogger Jonathan Acuff brings his insightful take on Christianity to the book world with Stuff Christians Like. From prayer shot blocks to Metro Worship Leaders, no stone is left unturned in this hilarious look at faith.
Stuff Christians Like.
I really enjoy the blog Stuff Christians Like
and Jon Acuff in general.  He is absolutely hilarious but at the same time can hit you with something challenging and thought provoking! 
*****************
Also I just have to say....
I feel so blessed to be one of the Beautiful Cup Blogs for the 2009 Blessed Aroma Top 100 Blogs at Internet Cafe!  
Thank you for so much for your nominations.  I am so thankful you come to my little bloggy and read...and comment...and love me just as I am.  I cannot express in words how much you mean to me (yes YOU!).  I love writing and creating here everyday...and hopefully inspiring along the way! 
 I hope each of you have a wonderful weekend! 
For more Caffeinated Randomness visit Mrs Caffeinated herself....Andrea at Under Grace Over Coffee.