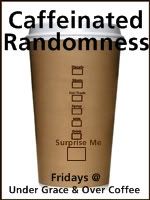 I am a wanderlust (read, loves to travel).  I dream of new places and new adventures in those places often...One of my favorite dreams is to travel through Europe.  So I thought today I would share with you some of my top destinations....
:)
1. The Cliffs of Moher, Ireland.
2. The Eiffel Tower, France.
3. Isle of Skye, Scotland
4. Playa de Las Catedrales, Galicia, Spain
5. The Tuscany region of Italy
6. The Former site of the Berlin Wall, Germany
7. Snowdonia National Park, Wales- I was able to visit two castles 
while in Wales many years ago and LOVED the beauty of Wales.
8. Athens, Greece- I love all things Greek and 
have always dreamed of going to Greece.
9. To see the tulips in Sweden.
10. London, England- I have already been to London 
but love, love, love the city. It will always be among my 
favorite places to travel.

(A photographer, Jason Hawkes, did a series of London
at night, you can see more HERE!)

Sigh, now I want to go even more after looking at all of the photos :)
For more Caffeinated Randomness fun visit
Andrea at Under Grace Over Coffee.
So my bloggy dearests, where would YOU like to travel?
Have a fabulous weekend!