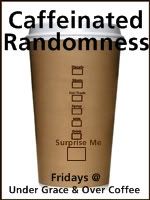 My friend Crystal had this on her blog the other day and I thought it looked like fun so...



MY AUTOBIOGRAPHY
Where did you take your Facebook profile picture? with the handy photo booth application on my mac.
What exactly are you wearing right now? a t-shirt and pj pants (with butterflies on them)
What is your current problem? the vampires at the doctor's office...aka phlebotomists 
What makes you happy most? when someone takes time to spend with me...I miss quality time with my friends and family.
What song are you listening to at the moment? all of Christy Nockels new cd, Life Light Up...it is amazing.
Ever sang in front of a large audience? um.  at church one Christmas...a trio with two of my best pals.
Do you still watch kiddy movies or kiddy TV shows?  I love the Mulan movies...and sometimes I watch the shows on Nickelodeon...and I love the Disney channel at Christmas time :)
Do you speak any languages?  English and sometimes my own creative words :P
Has anyone you've been really close with passed away?  My Pappy.  I still miss him.
What's something that really annoys you?  the lack of love we have for one another in this world.
Chapter 1:
===============
1. Middle name: Mae
2. Nicknames: Critty, Tristy
3. Current location: a small town in North Georgia.
4. Eye color:  Brown.
Chapter 2:
===============
1. Do you live with your parent(s)? with my Mum.
2. Do you get along with your parent(s)?  Yes, more so with my Mum but my dad and I have come a long way in our relationship...it is a work in progress.
3. Are your parents married/separated/divorced?  Divorced.
4. Do you have any Siblings? Yes, a younger brother, Howie.  And a sister-in-law, Cort.
Chapter 3: Favorites
===============
1. Ice Cream:  A hot fudge sundae...yum.
2. Season: Fall.
3. Shampoo/conditioner: Herbal Essence moisturizing shampoo and conditioner... and hemp leave in conditioner a few times a week.
Chapter 4: Do You..
===============
1. Dance in the shower?  um. no.  Car dance?  why, yes!
2. Do you write on your hand?  nope.
3. Call people back?  I am not good at this, but if you email me I respond pretty quickly.  I am just not a phone person!
4. Believe in love?  Absolutely.  Look at what Jesus did for me.
6. Any bad habits?  Of course, getting my feeling hurt very easily, procrastination, being stubborn...the list could go on and on...
Chapter 5: Have You..
===============
1. Broken a bone:  yes in my late 20's...my ankle.  (haha I just realized how old this answer make me sound, being 30 is not that old...so I was 27 when I broke my ankle...)
2. Sprained stuff: my wrist, several times.
3. Had physical therapy:  you mean physical tourture?  Yes, several times.
4. Gotten stitches: several times.
5. Taken painkillers:  even though I hate them...yes.
6. Gone scuba diving or snorkeling:  no way hosea!
7. Been stung by a bee: yep.
8. Thrown up at the dentist: pain= nausea for me so yes.
9. Sworn in front of your parents:  yes...their faces were priceless...I don't do it very often...
10. Had detention: never, and I never went to the Principal's office either.
Chapter 6: Who/What was the last
===============
1. Movie(s): Night at the Museum.
2. Person to text you: Jennifer.
3. Person you called: my Mum.
4. Person you hugged: one of my girls at work tonight.
5. Person you tackled: uh probably my nephews...I don't usually tackle people!
6. Person you talked to on AIM/iChat: Jennifer.
7. Thing you touched: my cat.
8. Thing you ate: peanut butter M&M's
9. Thing you drank: ice water...yum.
10. Thing you said: Goodnight, Love you too.
Chapter 7: Future
===============
1. Where do you see yourself in 5 years?  I would love to be married and to be a Mum.
2. Where do you hope to live?  near a city...the suburbs...
3. Do you want to be famous?  not at all.
For more Caffeinated Randomness visit Andrea at Under Grace Over Coffee.
Have a splendid weekend!